SHIZEN BROOKLYN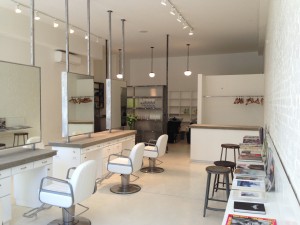 We have an exciting news for all of you in NY & Tokyo!
We just  opened a second salon "Shizen Brooklyn" in Brooklyn,Williamsburg .
Located on 57 N 6th st (Wythe & Kent av.) Brooklyn,NY,11249.
Check it out our Shizen website(blog),twitter etc for further information and stylists schedules.
SHIZEN の2号店『SHIZEN BROOKLYN 』が
Brooklyn, Williamsburg にオープンしました。
ロケーションは57 N 6th st  (Wythe Ave and  Kent Ave)  brooklyn NY 11249 です。
今後の詳しい情報や予約の取り方などはShizenの
ホームページ、
blog 、twitter などで お知らせしていきます。
Posted: 10月 27th, 2012 under NYC.

Comments